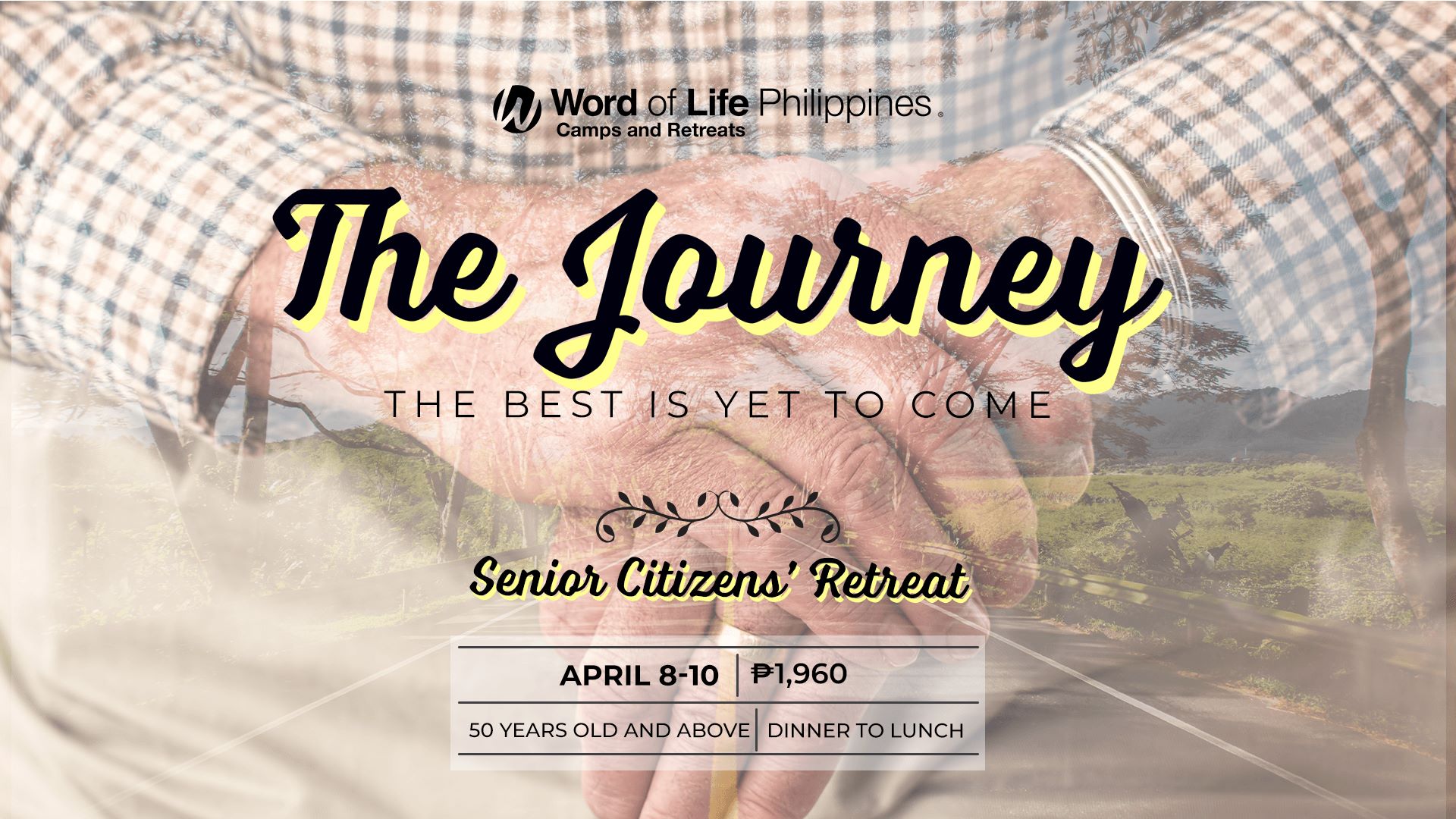 Senior Citizens' Retreat 2022
Do you know what it's like to live in light of who Jesus Christ is and what He has done? He is God made manifest in the flesh. He died for our sins, was buried, and rose again so that we may have eternal life. Jesus Christ is the reason we celebrate Christmas! Gather your family and friends and let's unwrap this wonderful gift of grace at Word of Life Laguna Camp.
Frequently Asked Questions
REGISTRATION IS NOW CLOSED
See you at our next Senior Citizens' Retreat!