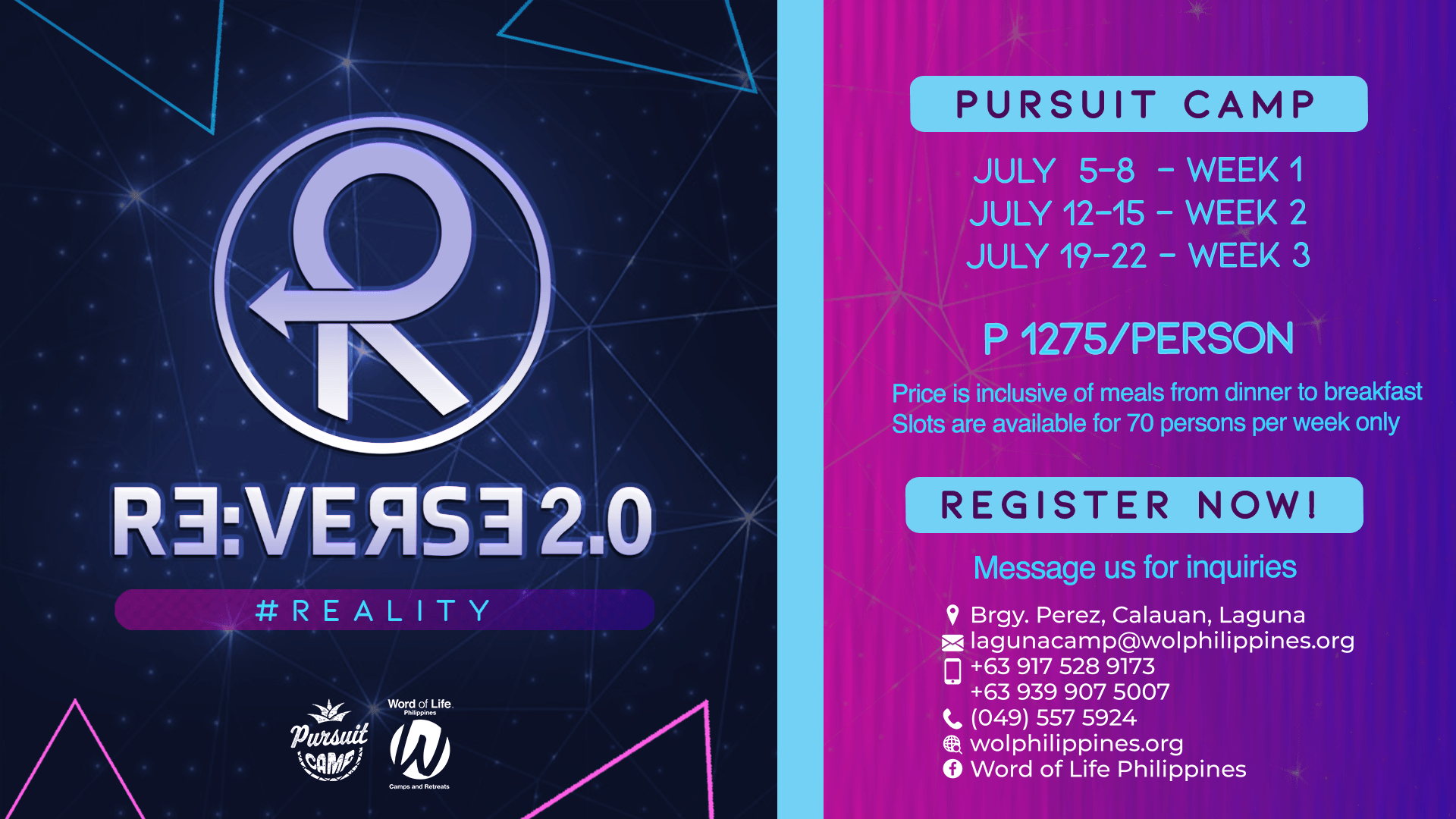 We hear many different voices each day that claim to be the best version of truth. Choose one that's convenient for you, and the rest of the decisions you make would be in light of the truth or truths you chose to believe.
In the midst of these deafening voices is a still small voice that tells us to go back to the basic. Choose THE Truth. Choose life. Choose the Word of God. The unchanging Word of God is a sure anchor to our souls. It points us to Jesus Christ and our hope for the future. All the loud misleading voices we hear each day will fade away, but what will remain are God's Words. So today, choose to hear God's voice.
Join us for a fun-filled and life-changing Pursuit Camp! Register today!
REGISTRATION IS NOW CLOSED!
See you next year!
FREQUENTLY ASKED QUESTIONS